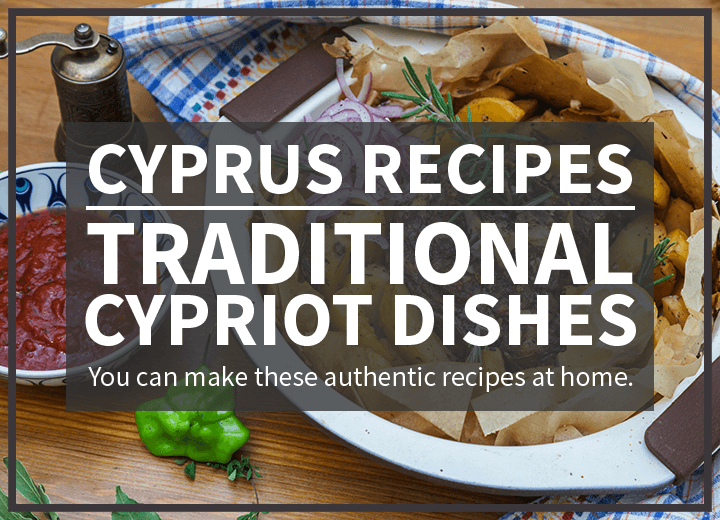 Disclosure: This post contains affiliate links. If you click through and make a purchase, I'll earn a commission, at no additional cost to you. Read our full disclosure here.
We have provided a few traditional Cyprus recipes for those of you who would like to have a go at cooking authentic Cypriot dishes at home.
This is a great way to bring back those perfect memories of your holiday in Cyprus. Most of these recipes are fairly easy, so they are great to experiment with if you want to learn how to make Cypriot food.
If you have a recipe you would like us to publish then please send it to us.
Main Courses
---
Side Dishes and Dips
---
Desserts
---
If you are interested in even more traditional Cypriot dessert recipes, Ivy Liacopoulou has written an excellent cookbook featuring dishes from her childhood growing up in Limassol. Titled "Mint, Cinnamon & Blossom Water. Flavours of Cyprus, Kopiaste!: Family Recipes", it is 158 pages and includes plenty of pictures with step by step instructions.
---
Alphabetical List of Recipes
---
Share this Post on Pinterest