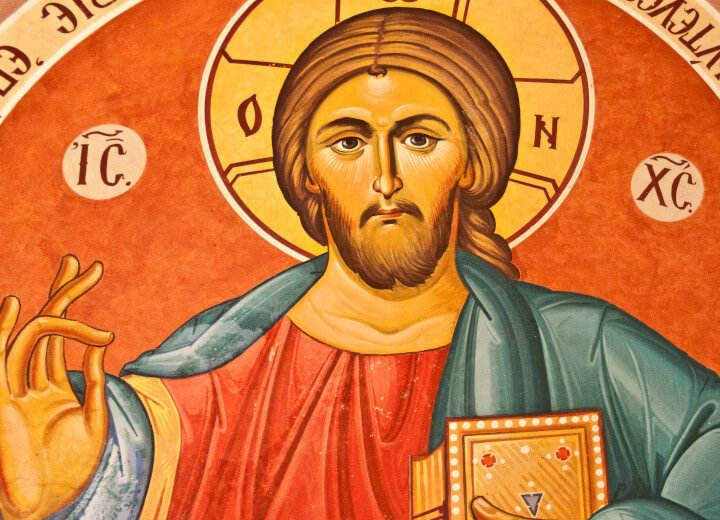 Cyprus is known for the golden beaches and turquoise waters that surround its shores.
What you might not know is that there are also several monasteries in Cyprus which offer a chance to experience something uniquely medieval.
The monasteries all lie in close proximity to major cities such as Limassol or Nicosia, allowing travelers to use these historic sites as a base for exploring the island.
Here is a quick look at some of the historic monasteries in Cyprus.
Panagia tou Sinti Monastery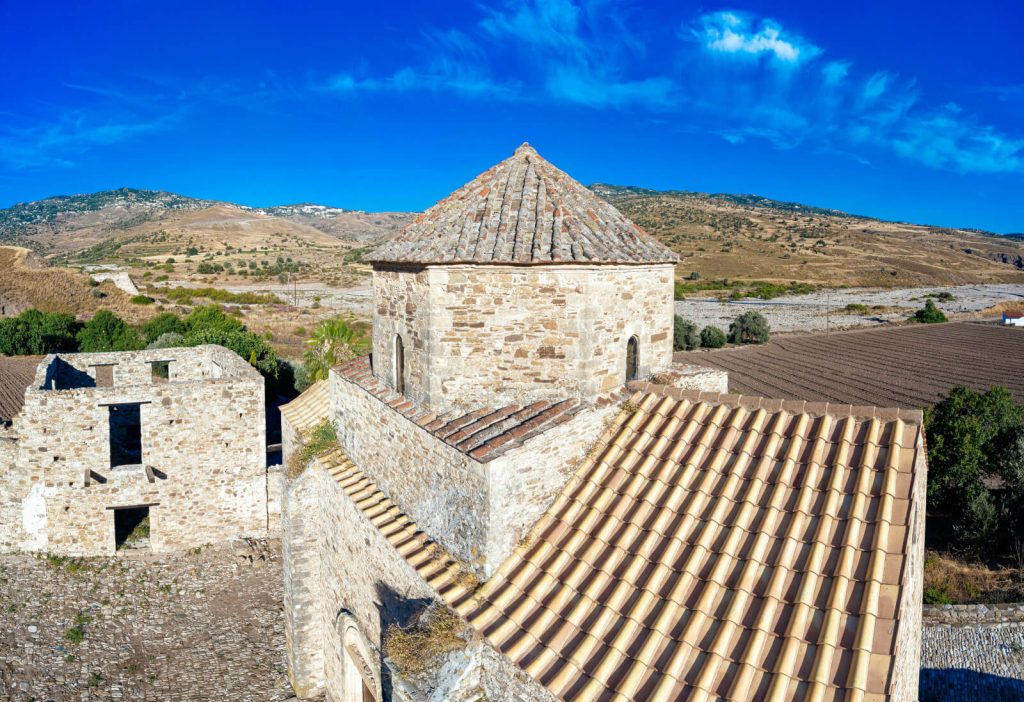 Panagia tou Sinti Monastery is on the west coast of Cyprus, near the coastal towns of Paphos and Limassol.
The monastery was built sometime around the early part of the 16th century, during the Venetian occupation.
It is considered to be one of the more impressive monasteries in Cyprus due to the octagonal dome in one of the remaining small churches contained within.
The monastery features prominently in original source histories of Russian and British pilgrims in the 18th and 19th centuries. Early in the 20th century, the monastery fell on to hard times and suffered due to neglect and parsing off of some of the acreage.
Thankfully it was identified as a national cultural site in the mid-1960's and subsequently renovated in the 1990's. As of 1997, it has been designated as a UNESCO World Heritage Site.
Machairas Monastery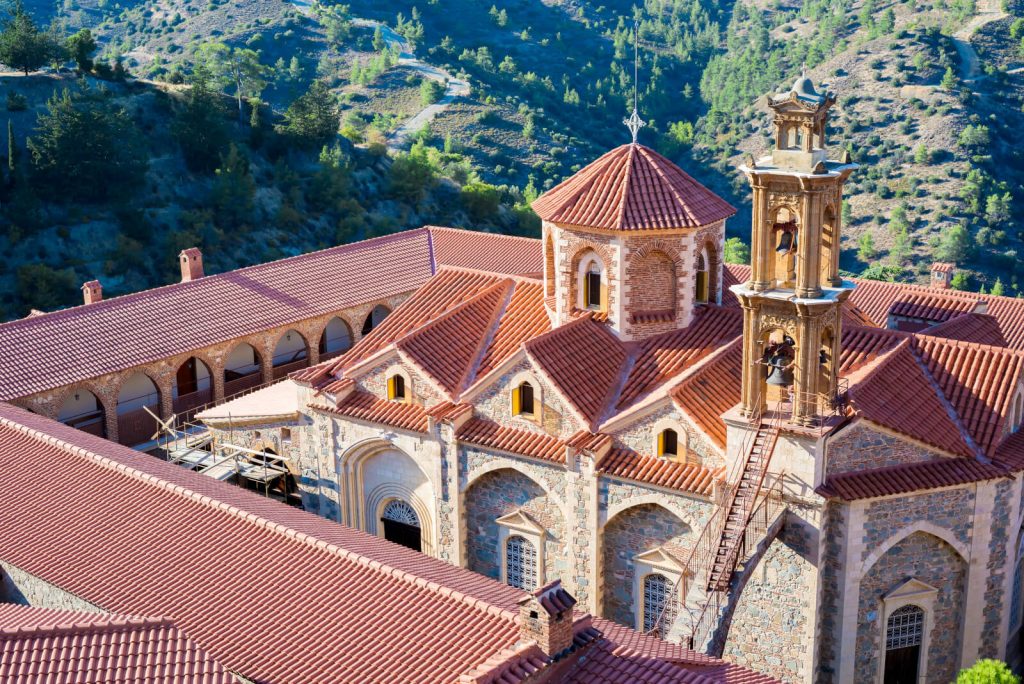 Machairas Monastery is located in the interior of Cyprus about an hour from Cyprus' capital,
Nicosia
.
It's a working monastery that dates back to around the 12th century. The structure itself is incredibly impressive in that it brings to mind a fortress with it stone walls and inner courtyard.
This monastery has a large number of visitors because it contains an icon of the Virgin Mary supposedly painted by the Apostle Luke.
Unfortunately, the monastery suffered from fires in the 16th and 19th centuries but was rebuilt with help of the Russian empire.
There are still monks who live at the monastery and work the land to support themselves.
Entrance is free but you'll need to be covered since it is a religious institution. Also you won't be able to take any pictures or videos inside the monastery.
Ayia Napa Monastery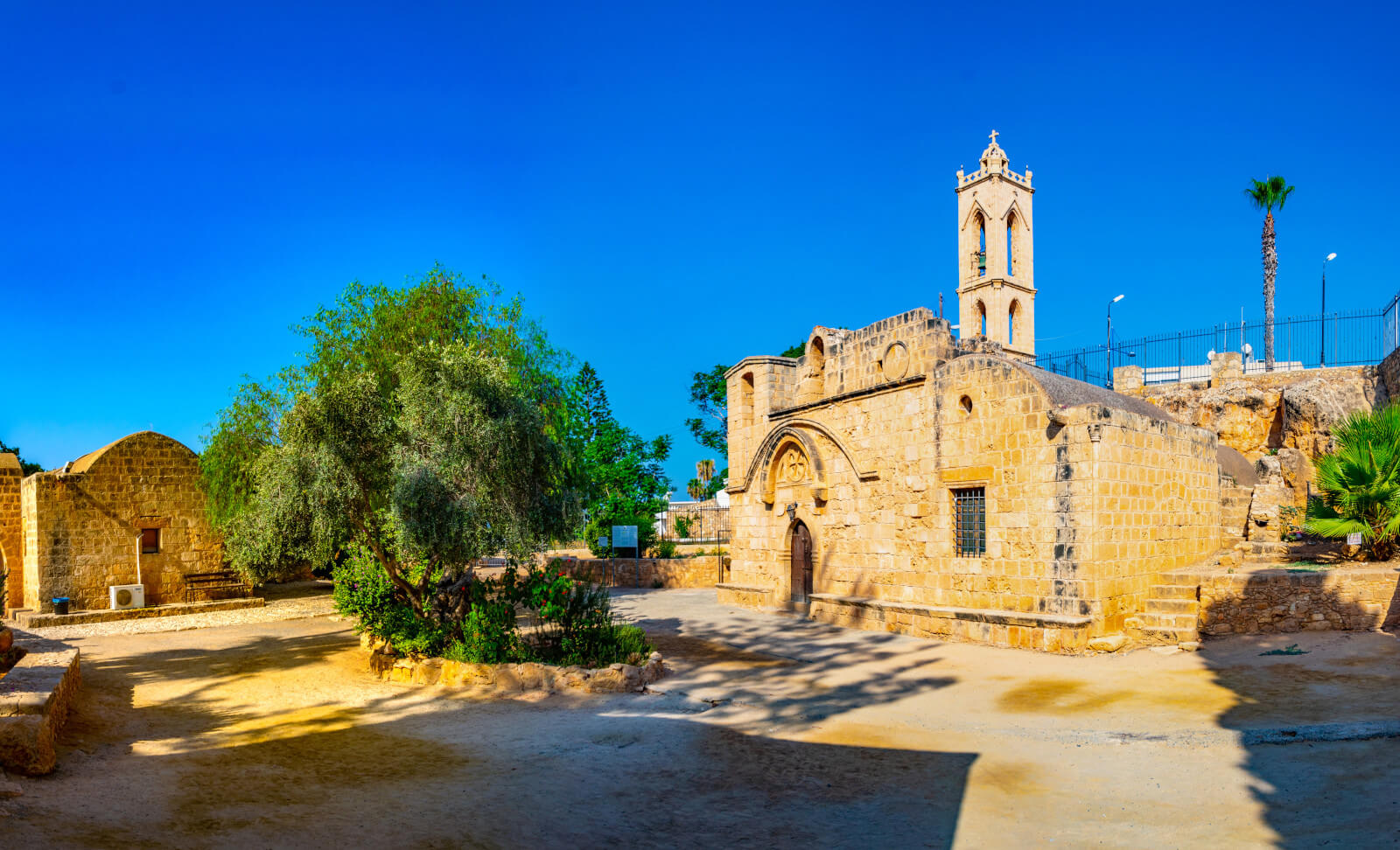 Ayia Napa Monastery is actually located within the town of Ayia Napa on the eastern side of Cyprus near Cape Greco. The whole area has become a popular tourist attraction in recent years.
The monastery was built at around 1500 A.D., when Cyprus was under Venetian rule. Dedicated to the Virgin of the Forest, the monastery is reminiscent of a medieval fortress.
While the monastery is no longer home to monks, it is still active as a meeting place for ecumenical events. You can tour the monastery and admission is free although they do accept donations.
There is a beautiful courtyard with a fountain that is just so peaceful. And be sure to visit the sycamore tree near the south gate which is said to be over 600 years old!
Timios Stavros Monastery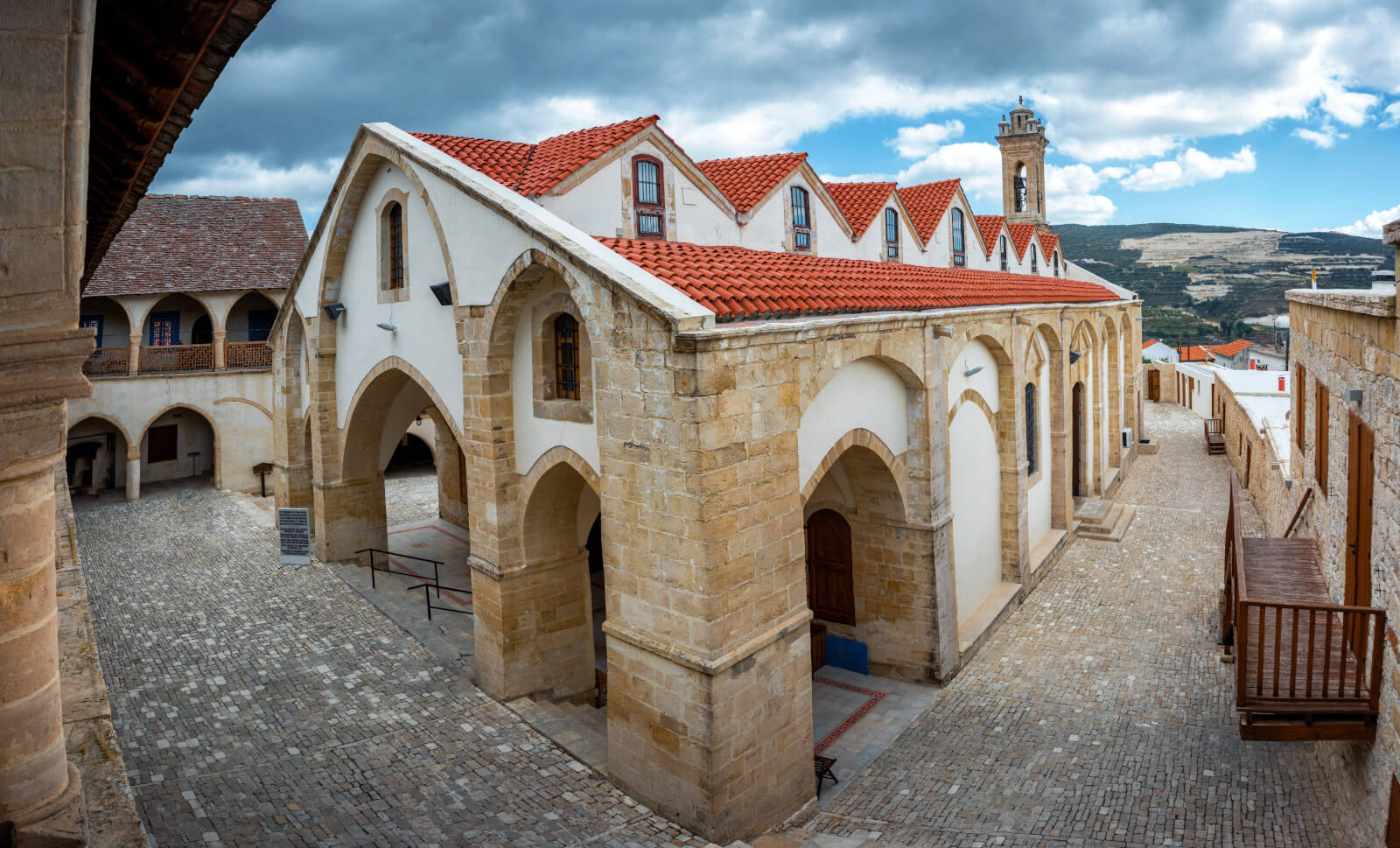 Timios Stavros Monastery is located on the southern end of Cyprus in Omodos about 30 minutes or so outside the town of Limassol.
No one is quite sure when it was founded. It shows up in the historical record during the 18th century but is obviously much older than that. Some have speculated that it was actually built a few hundred years following the death of Christ.
The monastery is no longer active but the church still performs services. The architecture is amazing and still in great condition. It contains multiple relics and some great artwork of famous figures from Christianity.
The monastery also contains the room where Queen Elena, the mother of Constantine the Great, took refuge at the monastery during which time she gifted it with a piece of the true cross.
Kykkos Monastery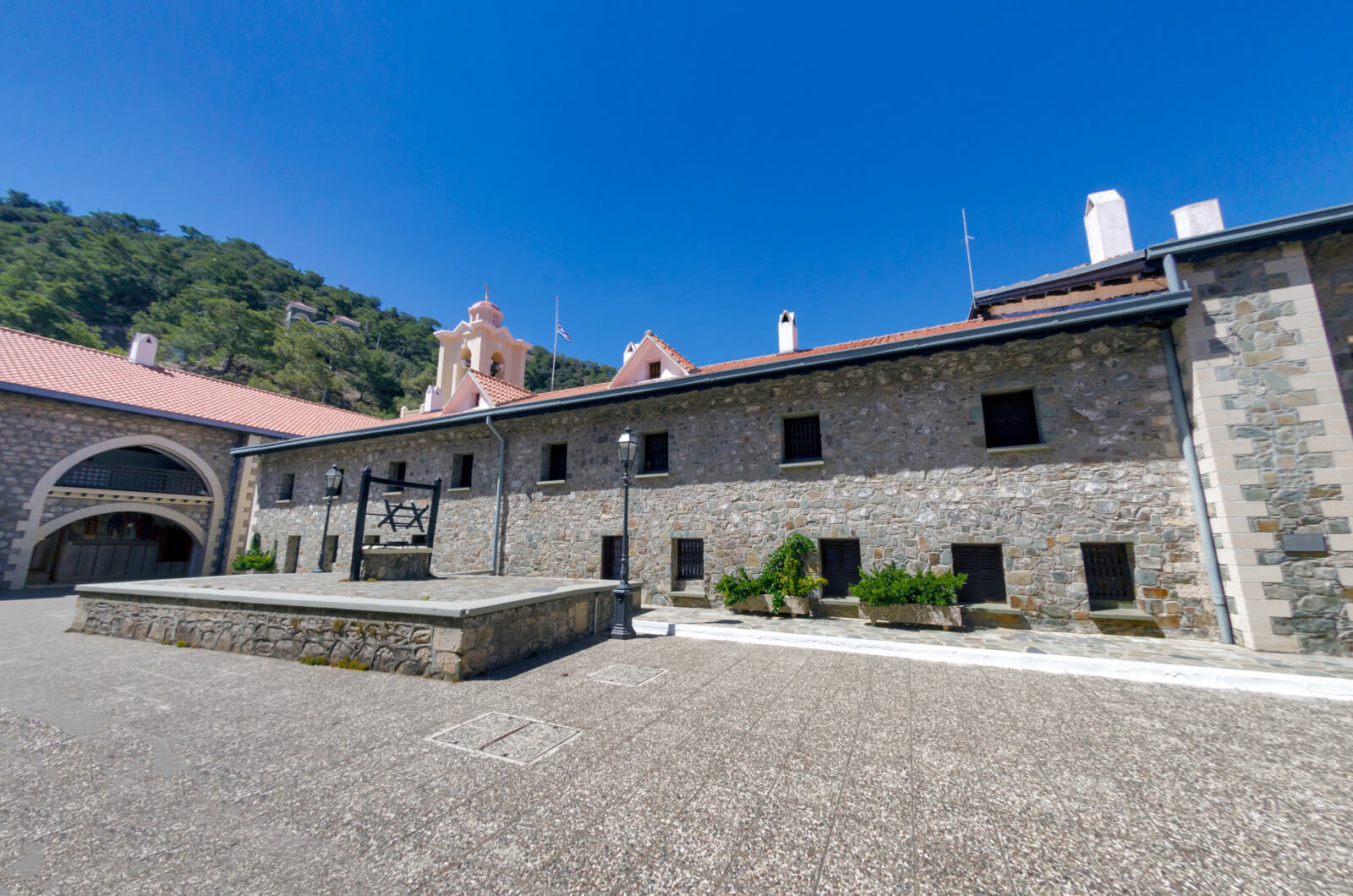 Kykkos Monastery is one of the best known monasteries in Cyprus. It is the home of a miraculous Virgin Mary icon, which legend says was created by an apostle while she still lived.
The monastery sits deep in Troodos' pine-filled forests and to this day has been a place where miracles are wrought for those who pray there.
The Royal and Stavropigian Monastery is a temple built by the holy monk Isaiah with money from his emperor for this monastery. It still bears its name today, which incidentally means "Royal Saint of Peace".
The main entrance of the monastery is decorated with relief-covered arches as well as images of saints. The interior courtyard has a living fountain in it, which was used for centuries by cloistered monks seeking refuge from worldly life to find peace and contemplation among nature's beauty.
In addition, there are many cells lined up inside these walls where those who left behind their lives outside would live out their days at prayerful silence within an austere environment that fostered solitude and meditation on God's word.
Your trip to Cyprus should definitely include a visit to this amazing monastery.
Trooditissa Monastery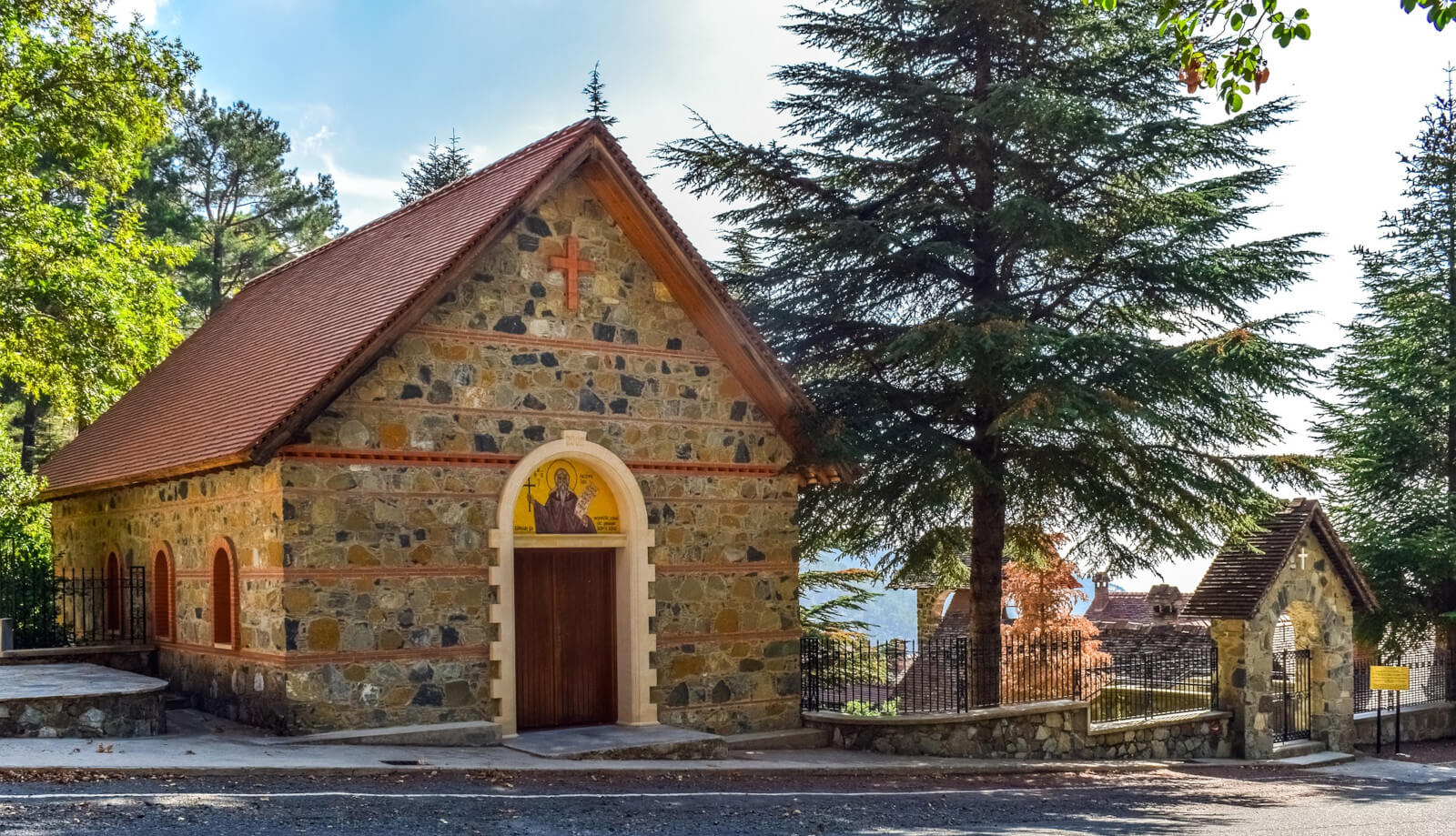 The ancient Trooditissa Monastery, situated on the southern cliffs of Cyprus' Troodos mountain range is a beautiful spot.
The monastery has been around since the 13th century and was an important site for Orthodox Christians. Among its many relics are what some believe to be one of only two silver-leaf covered icons of the Virgin Mary. They are said to give childless couples hope if they pray to her.
Carved in gold and set against a black background, the six-sided pulpit is just one of many beautiful pieces that decorate this hallowed church.
The icon of the enthroned Virgin Mary surrounding by angels is a sight to behold. The author, monk Afanasy had just been appointed abbot in mid-20th century when he created it. It's one among many older icons including Christ Pantocrator and Archangel Michael and Gabriel that are part of the Veneration tier on display around this sacred site.
But as you continue your tour through these hallowed halls, you'll see images influenced by Italian art brought about during Venetian rule with sculptures like Saint George slaying a dragon dominating its surroundings.
Conclusion
Cyprus boasts some of the oldest monasteries in the world, and it is definitely worth visiting these historic buildings if you are traveling there.
Obviously, there are a number of other impressive monasteries in the country as well.
The above list offers just a few examples of beautiful structures that make for an interesting day trip from an urban center.