Map of Cyprus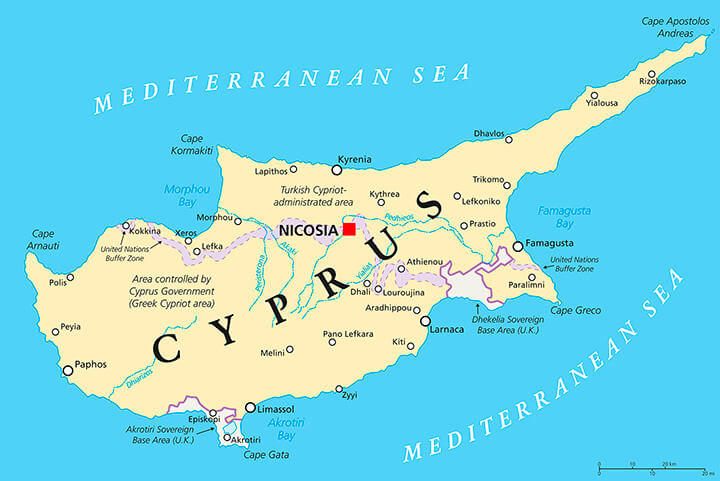 This is the map of Cyprus shown in slightly larger size. As is detailed on most Cyprus maps, you will see the area to the North of the 'United Nations Buffer Zone' line is occupied by Turkey since its 1974 invasion.
Also shown are the UK Sovereign Base Areas (SBA's) of Akrotiri and Dhekelia, and the six main districts of Cyprus being Limassol, Larnaca, Nicosia, Paphos, Famagusta, and Kyrenia.
All of the images on this page will expand to a large size when clicked.
Political Map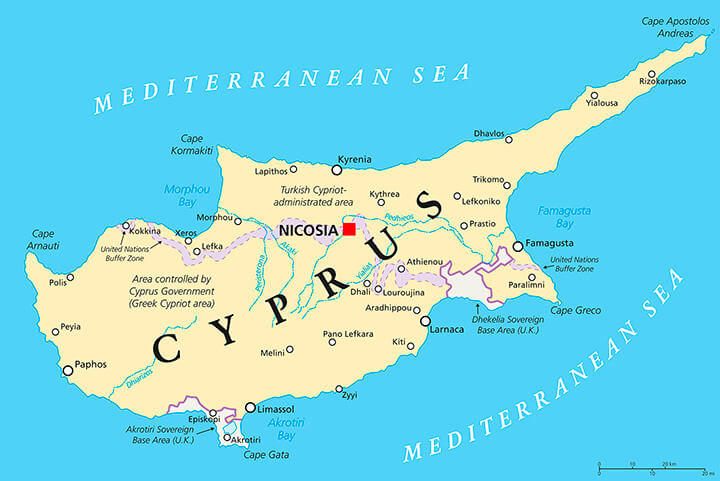 Click on the map to see a larger version.
Districts of Cyprus Map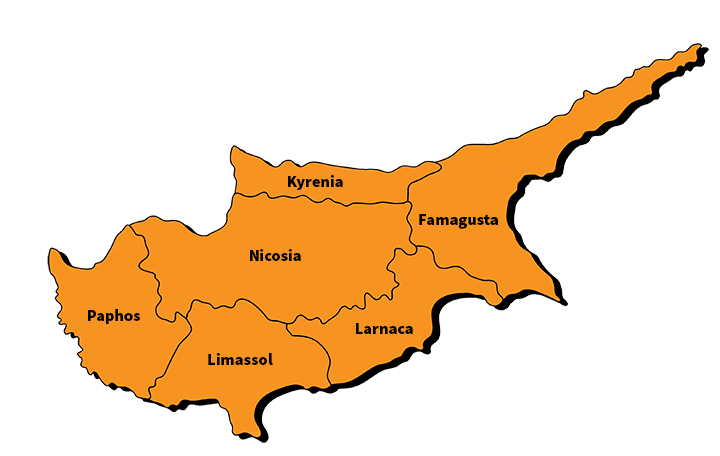 The Six Districts of Cyprus
Interactive Map
This map shows you Cyprus' relative position in the world as an island in the Meditteranean. While being a large island of over 1 million inhabitants (3,572 square miles, there are two other islands in the Mediterranean that are larger: Crete and Sardinia. Cyprus is the 81st largest island in the world.
As of October 2018, there is no Street View of Cyprus :(
Travel Maps
If you need a old-school fold out map of the whole island, there are quite a few to choose from online.
One that looks like it has good reviews and is by a trusted source is this National Geographic travel atlas from Amazon (check price). It is waterproof, tear resistant and folds up to a small size.
Historical Map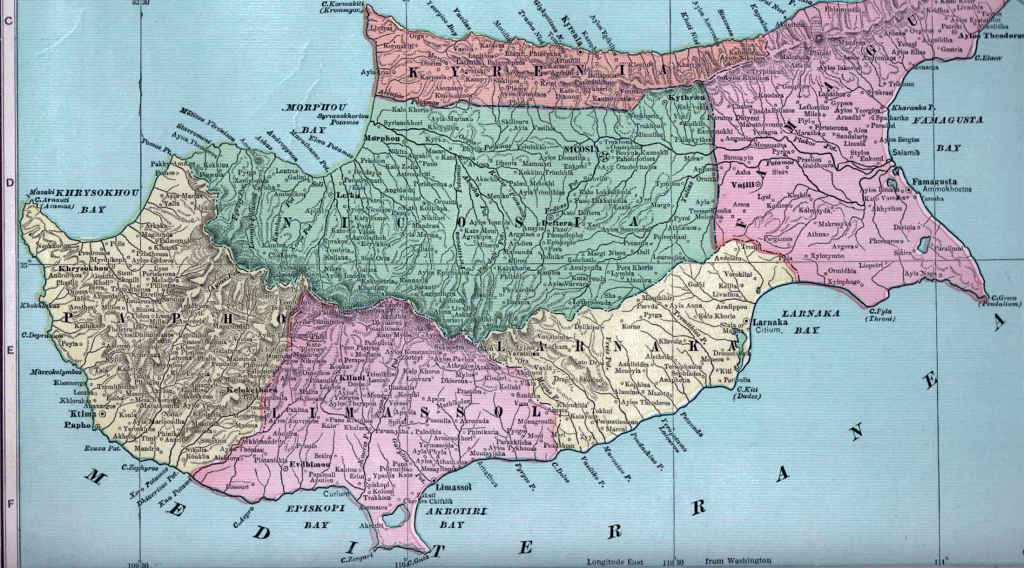 Click to see full size.